Macro Meal Pack Menu 2.18.2019
Collard greens with carrot and yellow squash.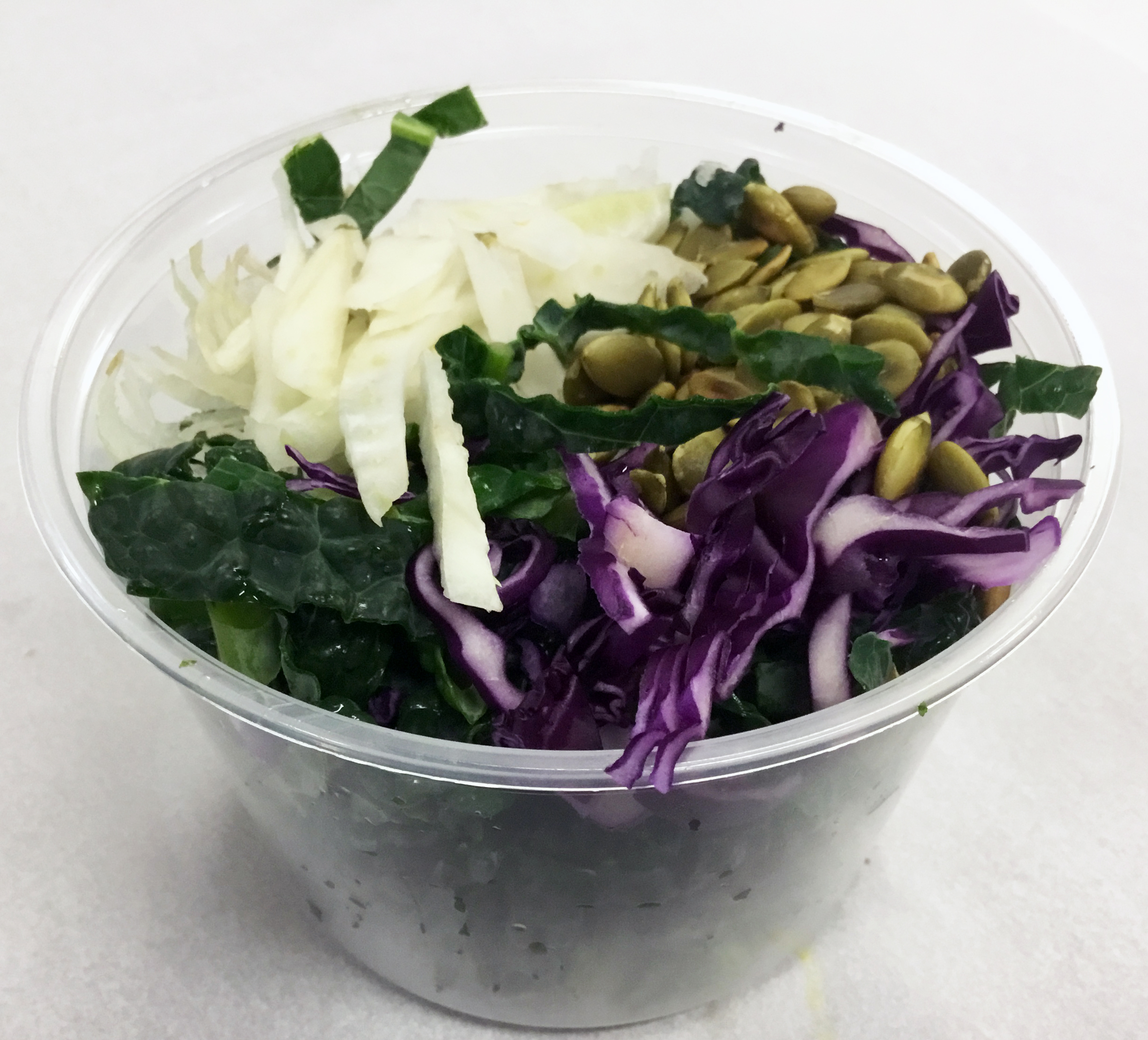 Lacinato kale with red cabbage, fennel and roasted pumpkin seeds.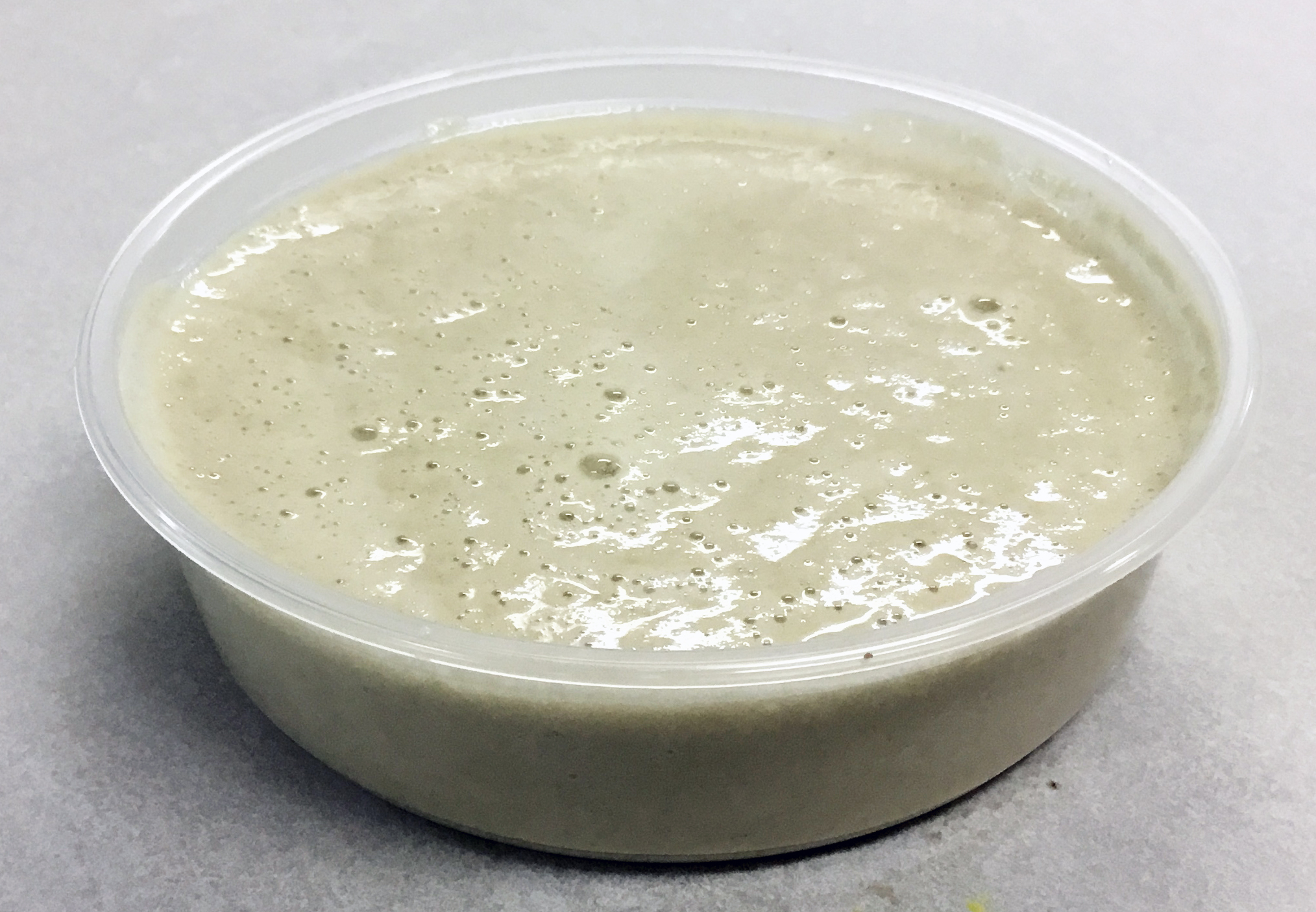 Sunflower seed and umeboshi plum vinegar dressing.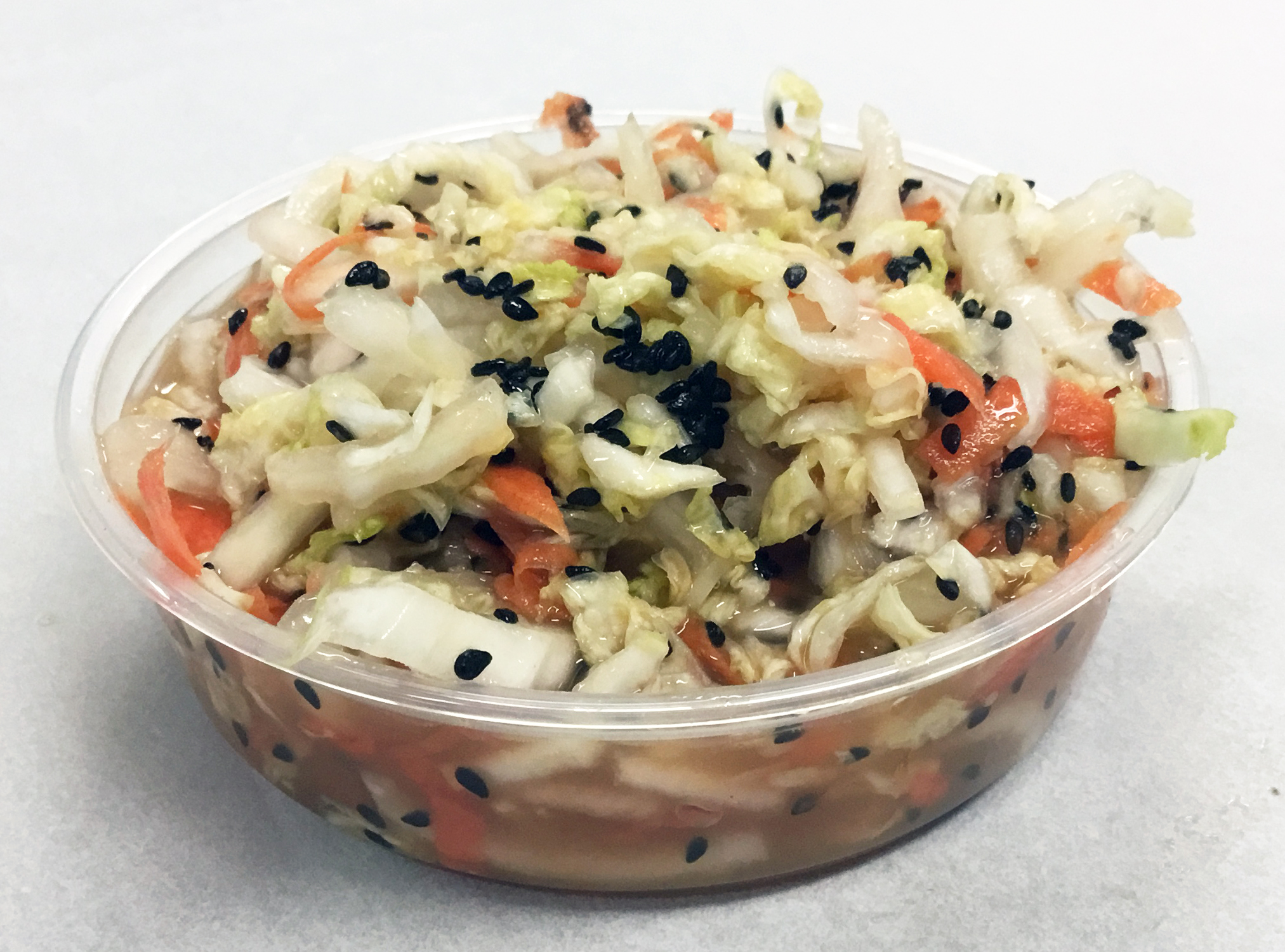 Napa cabbage and carrot with toasted black sesame seeds and a fresh squeezed orange juice marinade.
Celery, red radish, carrot and cranberry pressed salad.
Brown rice pilaf with carrot, onion, golden beet and paprika.
Millet loaf with carrots.
Purple yam, onion, sweet potato, carrot and chili spiced sauce for the millet loaf.
Quinoa with sauteed yellow squash, scallions and a mustard dressing.
Buckwheat with purple yams, parsley, umeboshi vinegar and toasted sesame oil.
Adzuki bean, butternut squash and onion with tamari.
Garbanzo bean hummus with sweet potato and sesame.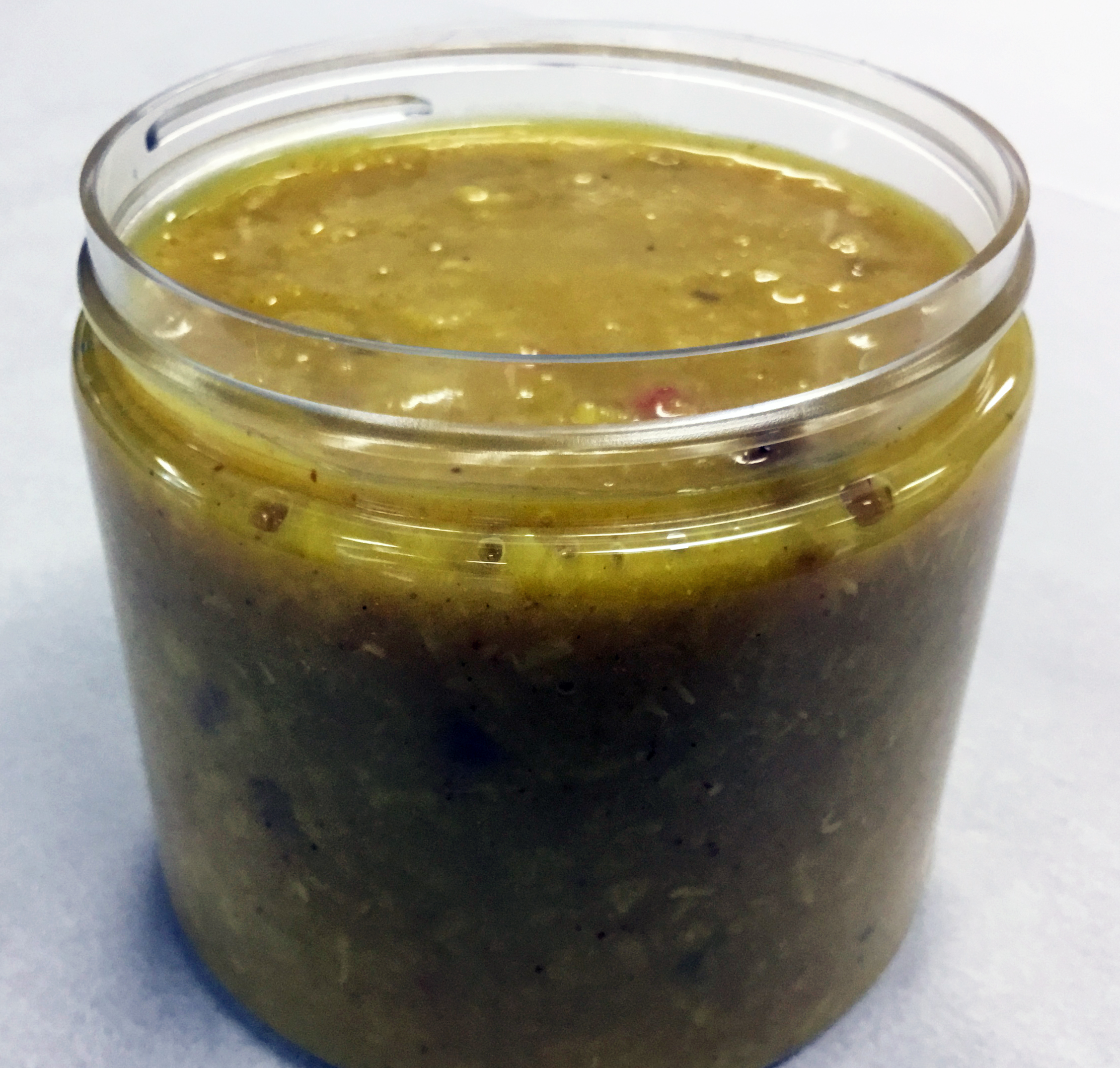 Red lentil dahl with green beans, carrot, onion, garlic, turmeric, cumin, mustard and black pepper.
French lentils with leeks, parsley and a yuzu dressing.
Brussel sprouts with red onion, carrot, brown rice syrup and black pepper.
Golden beet, zucchini, daikon radish, parsnip, yellow squash and carrot soup.
Burdock and golden beet kinpira with tamari.
Cauliflower au gratin with a pumpkin seed and garlic cream.
Red beet and wakame soup with red barley miso.
Sauteed zucchini and red cabbage with stone ground mustard.
Baked celery root, black radish and turnip with celery seeds, turmeric and black pepper.
Green beans with mango, Anaheim peppers and red onion.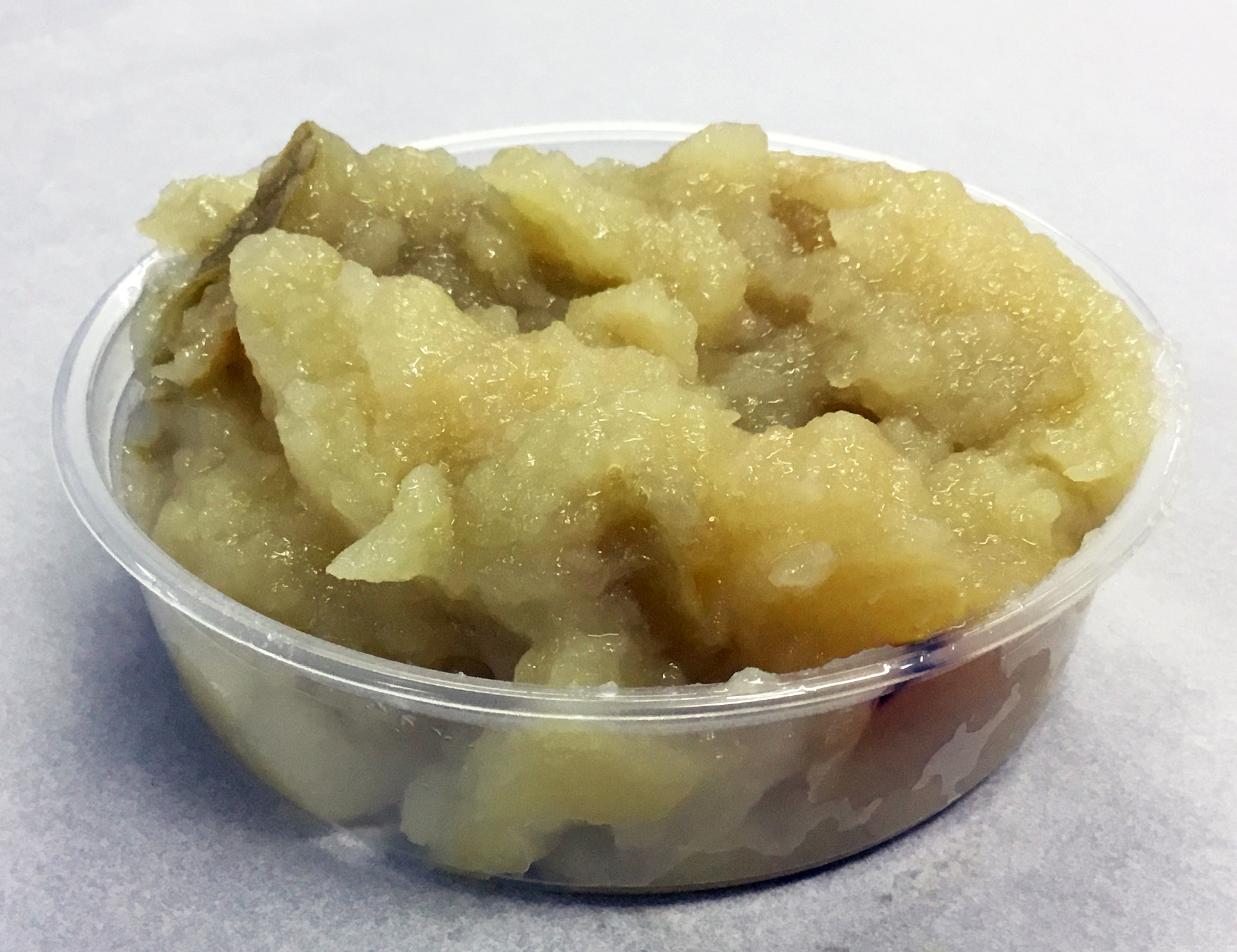 Sour green apple compote.